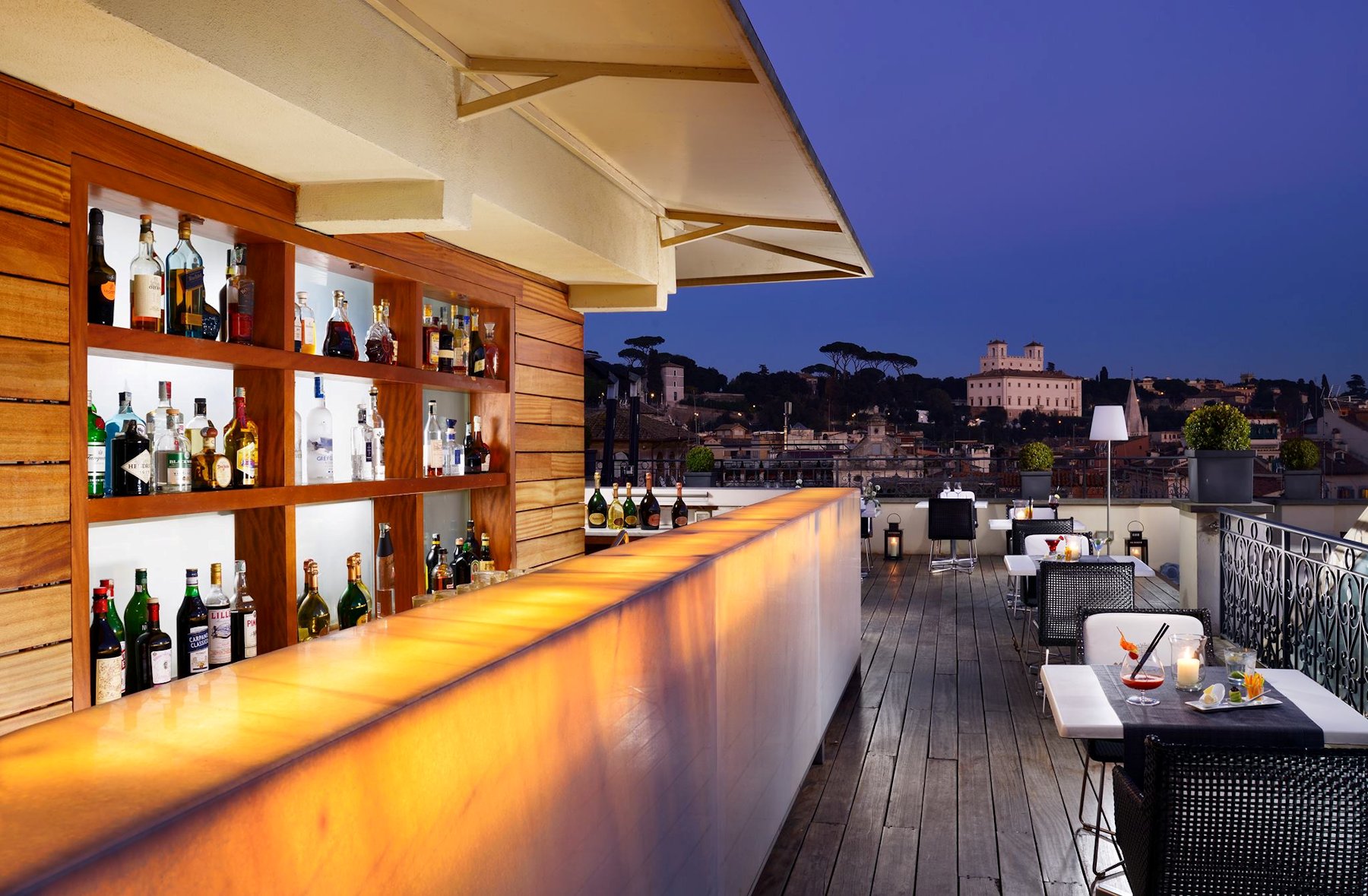 « The First Roma Arte » est un Boutique Hotel 5 étoiles situé dans le centre historique de Rome. Il s'agit d'un lieu où l'art et l'hospitalité sont associés afin de proposer un séjour unique au cœur de la capitale italienne.
L'hôtel est niché dans un édifice historique entièrement rénové qui était auparavant le siège de la communauté hébraïque. Il propose un cadre idéal pour accueillir des expositions d'art contemporain visibles aussi dans les chambres.
The First hôtel de luxe est idéalement niché au cœur d'une rue de Rome connue pour avoir abrité de nombreuses galeries d'art. Il entend s'imposer comme un véritable Art Hôtel en proposant régulièrement des expositions et événements culturels liés au monde de l'art contemporain.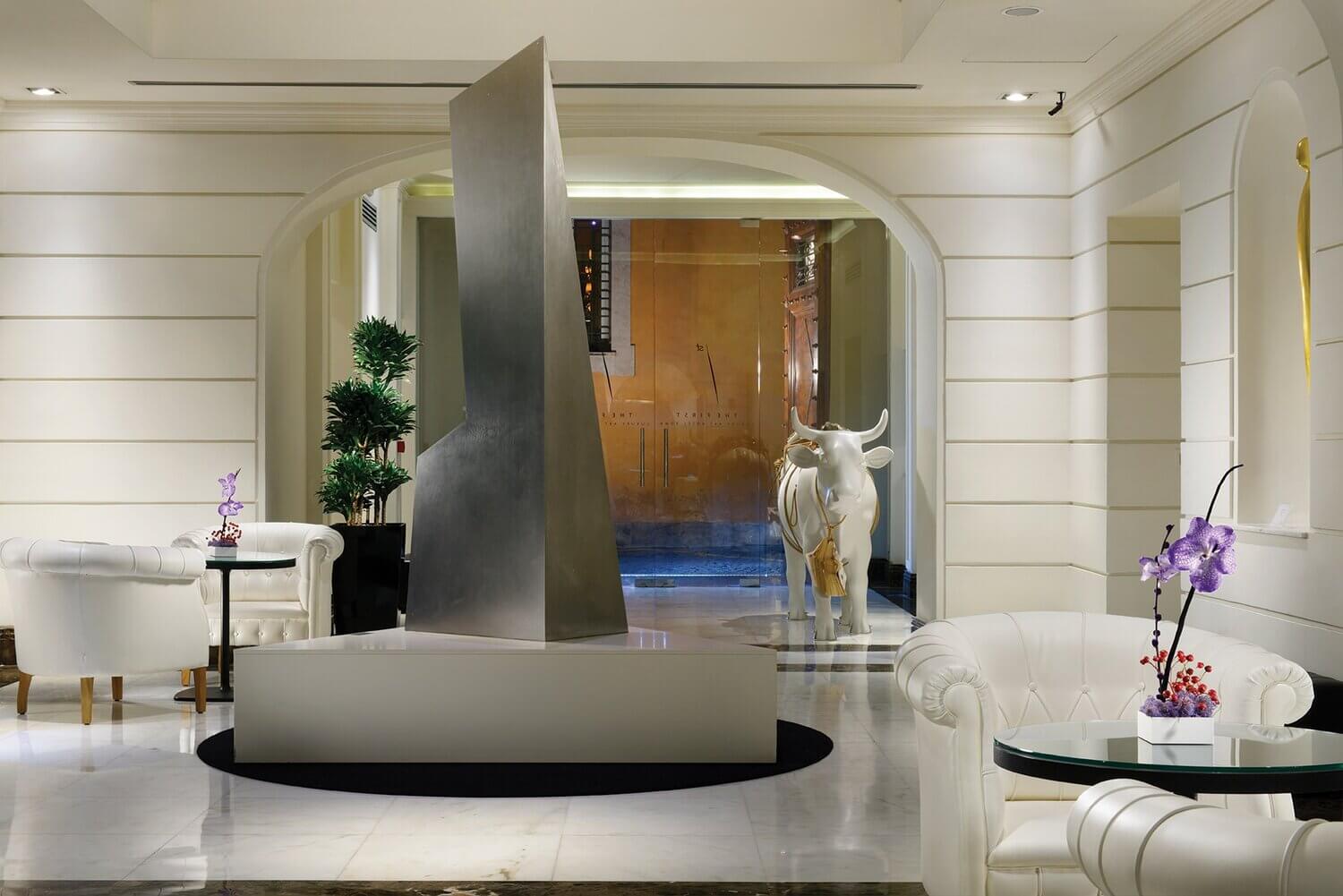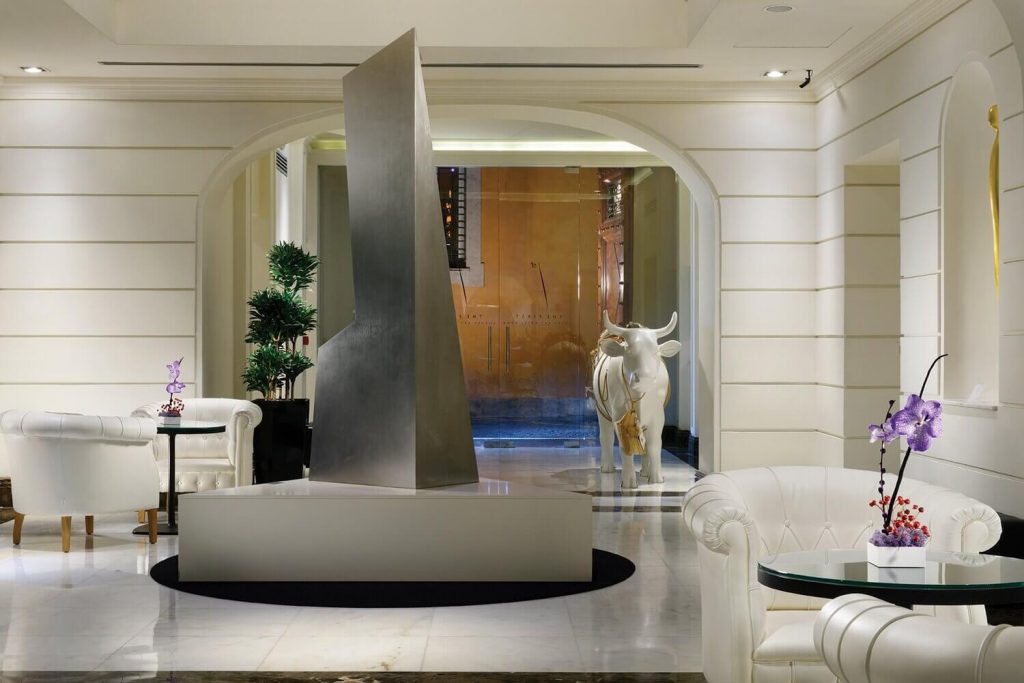 Une quarantaine d'artistes ont eu la possibilité d'exposer leurs œuvres dès l'ouverture de l'établissement. Un véritable parcours artistique est à découvrir au gré des espaces communs, des chambres et suites de l'hôtel qui deviennent alors de véritables petites « galeries d'art privées ».
Chambres et Suites
The First Hotel Roma Arte dispose de 29 chambres élégantes et confortables, réparties en 6 chambres standard, 8 junior suites, 13 suites de luxe et 2 suites supérieures avec jacuzzi sur terrasse privée. Vous êtes en plein centre historique de Rome mais au calme grâce à une insonorisation optimum !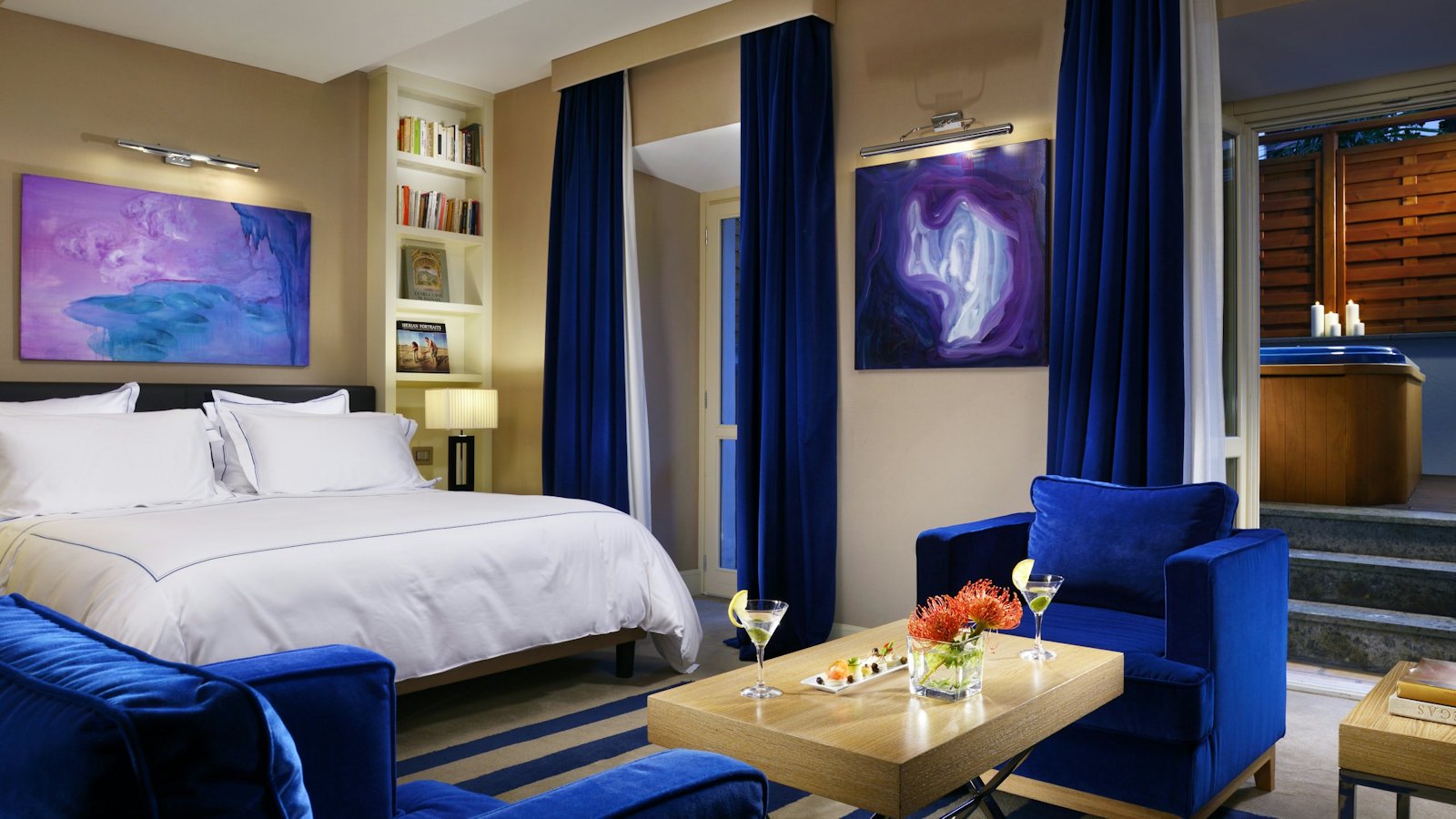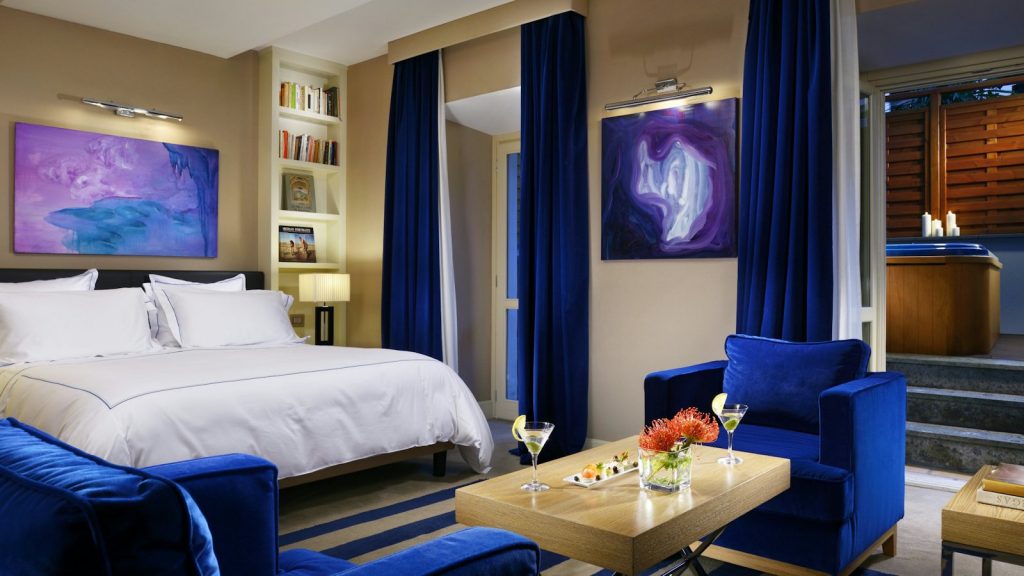 Toutes les chambres sont équipées de TV à écran plat, de la connexion Wifi et d'une station d'accueil pour IPAD.
Restaurant Acquolina
Le restaurant gastronomique « Acquolina » est classé une étoile au guide Michelin. Il propose une cuisine raffinée aux saveurs méditerranéennes, élaborée avec soin par le Chef Daniele Lippi.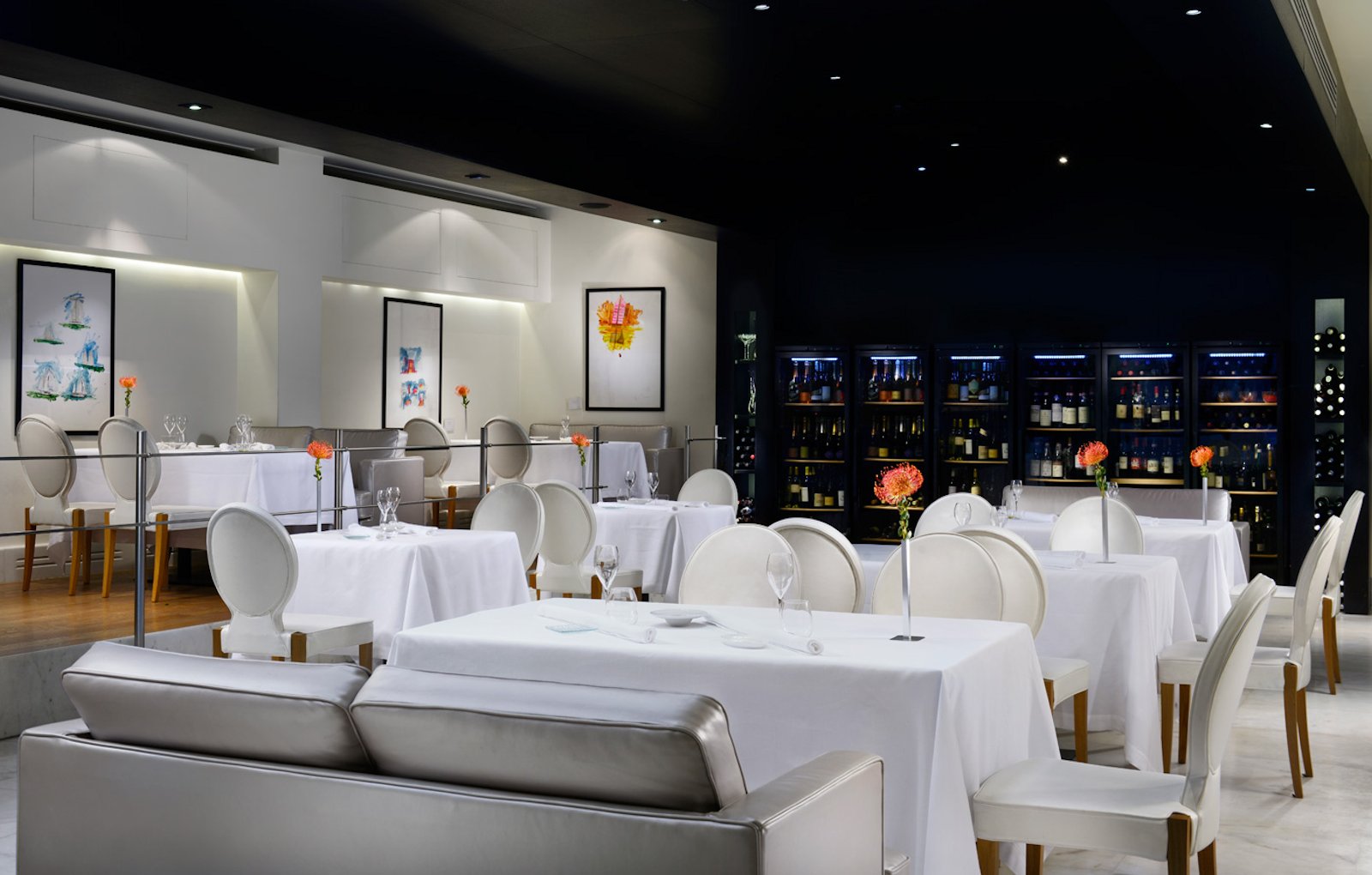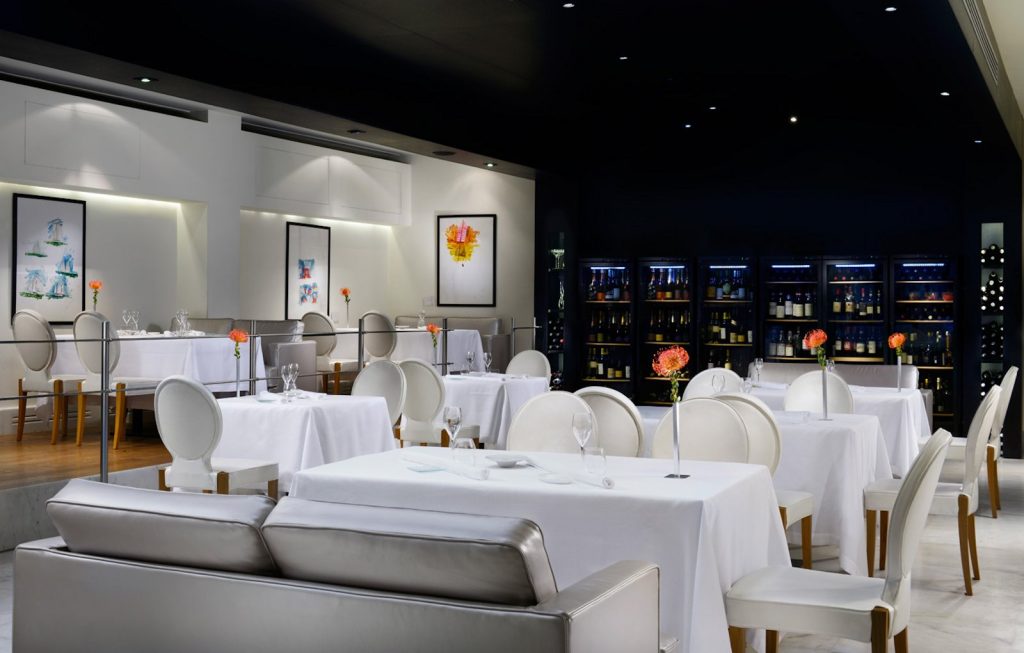 La cave à vin offre une large sélection de vins prestigieux et de champagnes français.
Terrasse panoramique Acquaroof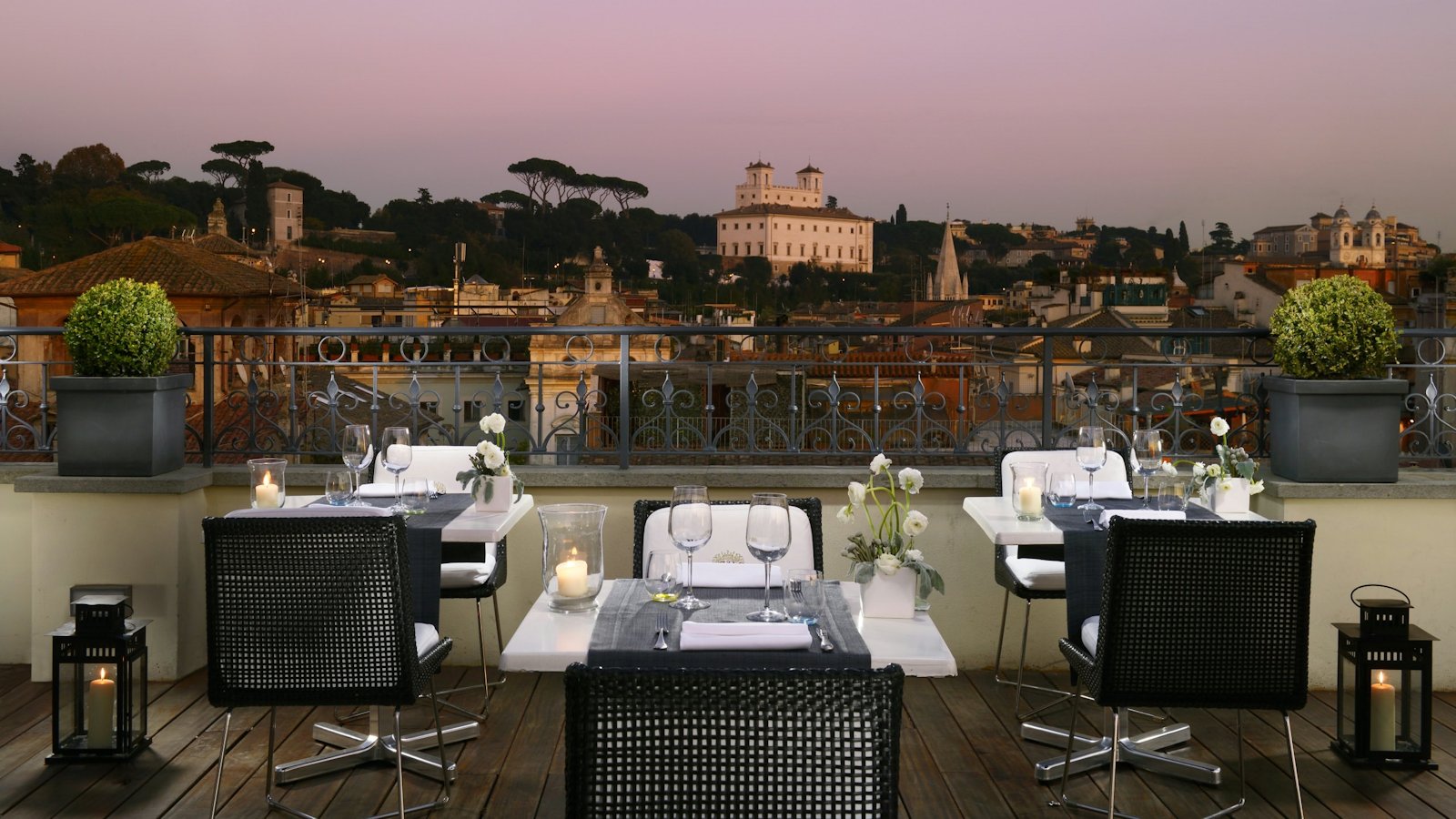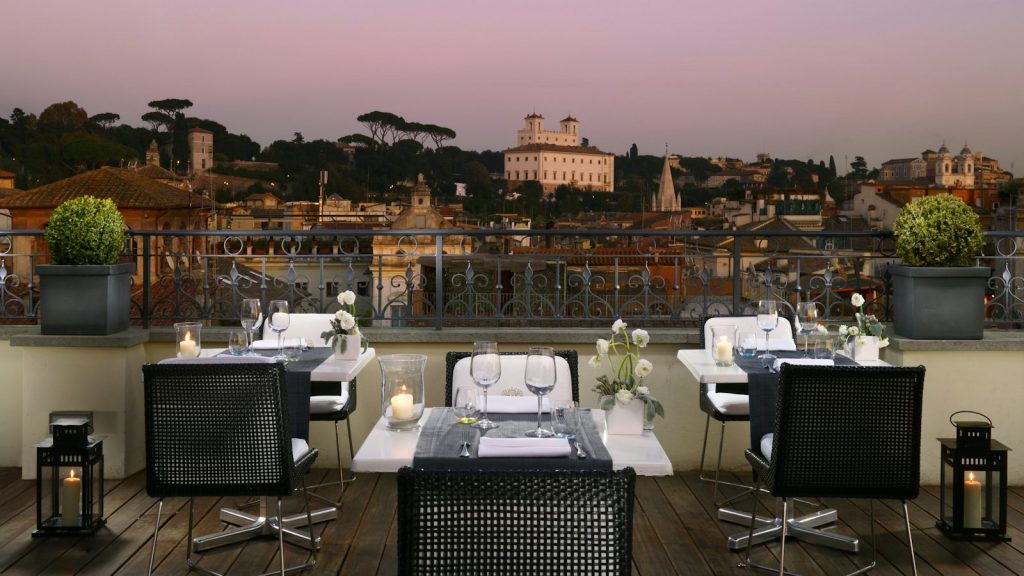 L'hôtel est agrémenté d'une terrasse sur le toit « Acquaroof » laquelle offre une vue panoramique à 360 degrés sur Rome. Vous vous y attarderez volontiers lors de votre petit déjeuner ou profiterez du coucher de soleil sur les toits de la ville. Un endroit idéal pour un dîner romantique !
The First Roma Arte bénéficie d'une excellente réputation avec une note de 4,5/5 sur Tripadvisor (1082 avis) et 4,7/5 sur Google (233 avis).

17.11.2023
Galerie de photos The First Roma Arte Hotel
Coordonnées
Adresse : The First Roma Arte – via del Vantaggio, 14 – 00186 Rome, Italie (Latium, province de Rome)
Tél. : 06 45617070 – Email : info@thefirsthotel.com
Site Internet : https://www.thefirsthotel.com