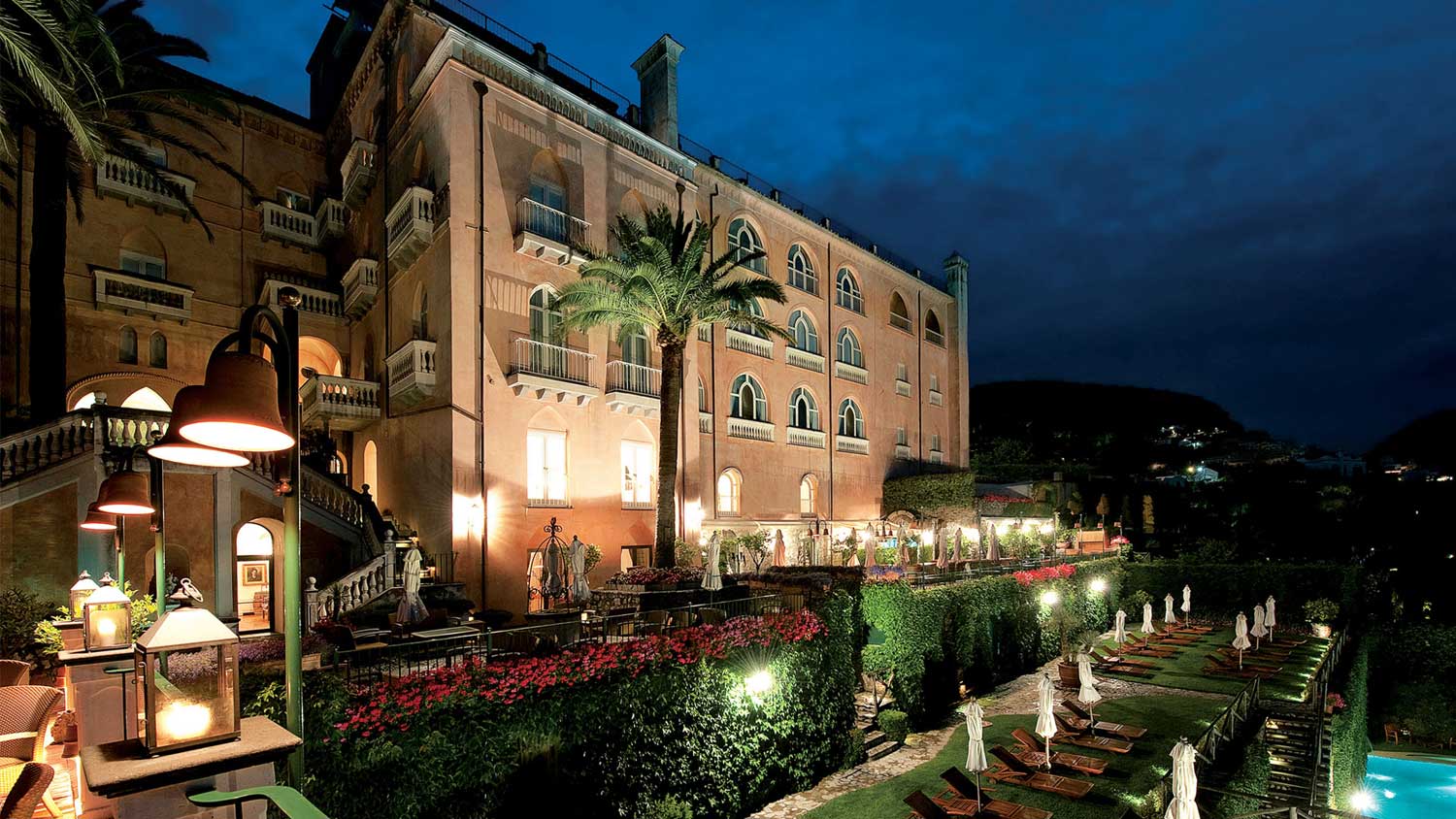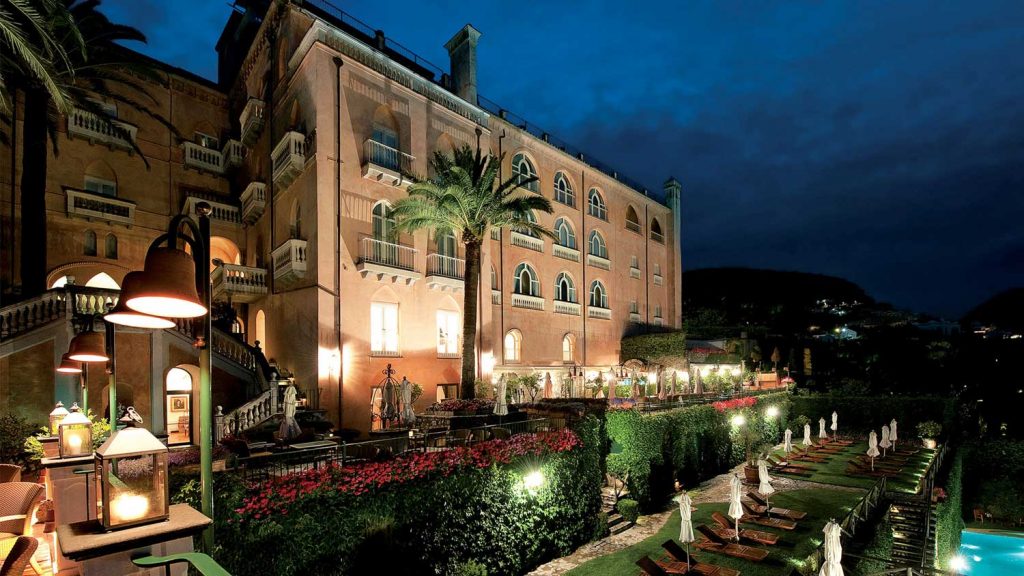 Découvrez le Palazzo Avino, un superbe hôtel de luxe situé à Ravello sur la célèbre Côte amalfitaine en Italie. Autrefois villa privée, cet établissement 5 étoiles est ouvert depuis 1997, il est considéré comme un des meilleurs hôtels du monde.
L'hôtel Palazzo Avino est niché au cœur du village médiéval de Ravello, au sommet d'une colline qui domine la mer méditerranée et certains des plus pittoresques villages de pêcheurs de la côte d'Amalfi.
L'hôtel dispose de 33 chambres et 10 suites de luxe. Elles sont décorées de céramique artisanale de Vietri, de tapis anciens et d'un mobilier des XVIIIe et XIXe siècles.
Télévision par satellite, coffre individuel, minibar, accès Internet et station d'accueil pour iPhone complètent les équipements de chaque chambre.
Le Palazzo Avino offre expérience culinaire unique. Vous y dégusterez un repas gastronomique dans l'ambiance romantique du restaurant Rossellinis ou dans un style plus décontracté au « Caffè dell'Arte » ou à la « Terrazza Belvedere ».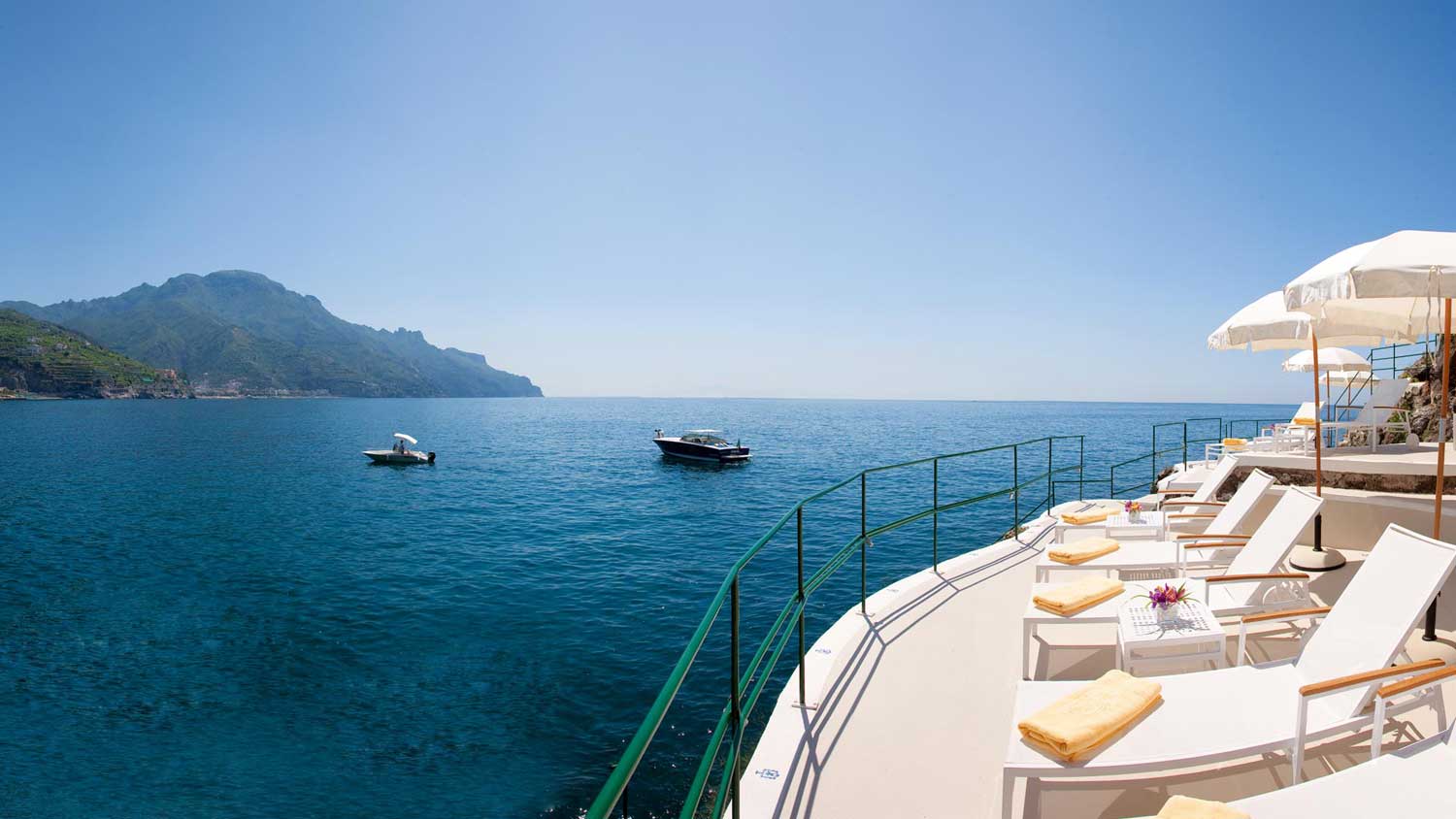 Spa et Clubhouse by the Sea
Le SPA se trouve à proximité de la piscine, dans les jardins, il surplombe la mer Méditerranée. Les prestations comprennent : bain hydromassage, sauna, bain de vapeur turc, cabines de massages et de soins.
La salle de fitness a été aménagée dans trois pavillons dotés d'équipements Technogym. Une vue mer imprenable enchantera les vacanciers qui ne désirent pas renoncer à leurs activités sportives.
Le toit-terrasse dispose d'un solarium avec jacuzzi et constitue un point de vue idéal pour admirer le coucher de soleil.
Le Palazzo Avino vous propose son clubhouse dans le village de Marmorata, à seulement 15mn de Ravello. Le « Clubhouse by the Sea » est une belle villa avec piscine, jardins luxuriants et terrasses sur la mer. Les clients du Palazzo Avino y ont un accès exclusif via un service de navette gratuit.
L'hôtel Palazzo Avino bénéficie d'une excellente réputation avec une note de 4,5/5 sur Tripadvisor (892 avis) et 4,7/5 sur Google (338 avis).

27.11.2023
Galerie de photos Palazzo Avino
Coordonnées
Adresse : Via San Giovanni del Toro 28 – 84010 Ravello – Côte amalfitaine, Italie
Tél. : + 39 089 81 81 81 – Email : info@palazzoavino.com
Site Internet : https://www.palazzoavino.com
Aéroport de Naples : 60 km. Gare de Naples : 55 km.
Plan de situation