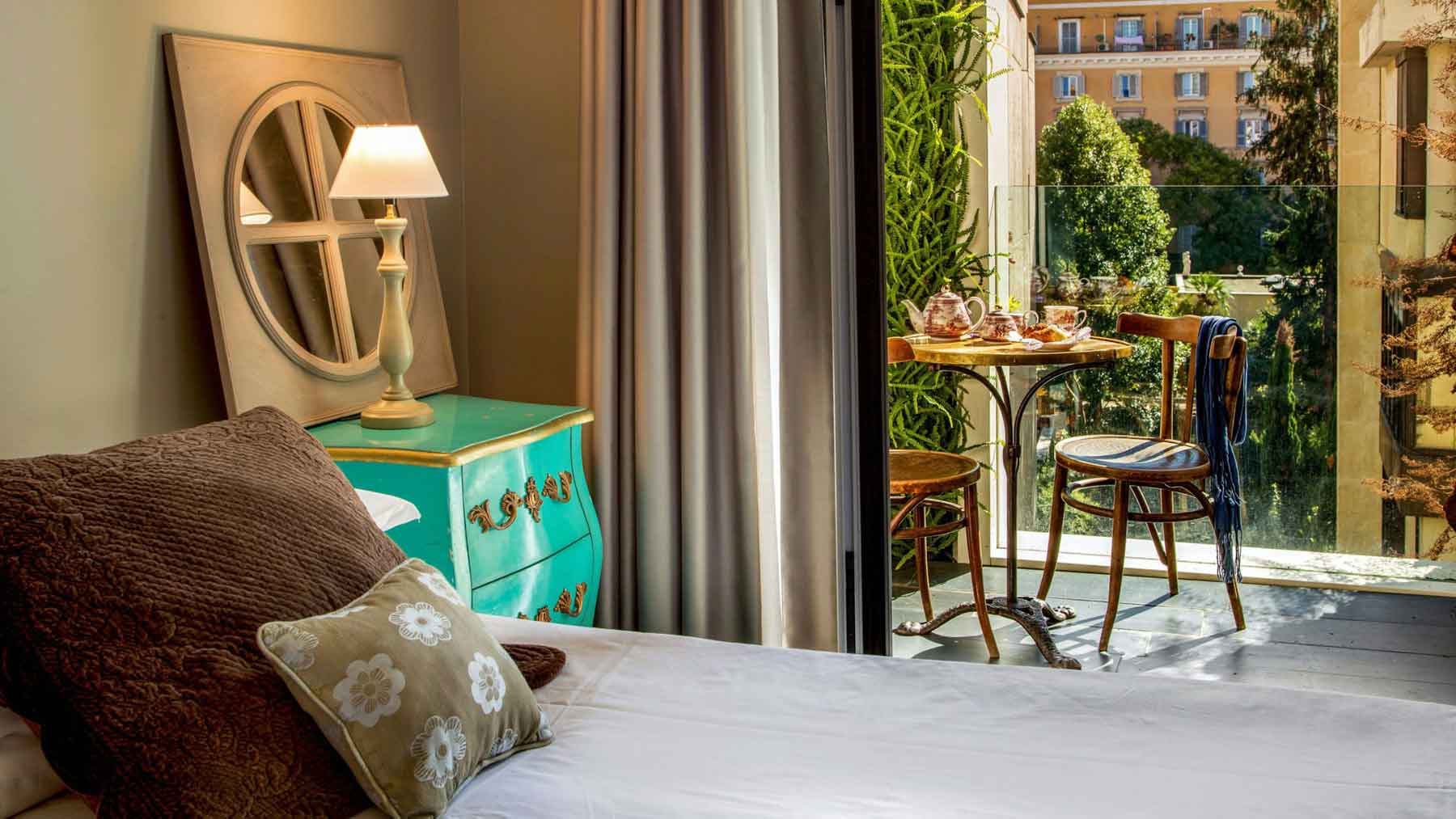 The B Place Hotel Rome vous accueille au cœur de la cité éternelle, entre la Place d'Espagne et la Place Saint-Pierre. Vous serez immédiatement conquis par ce petit hôtel de charme né de l'imagination de deux jeunes hôteliers Romains.
Cet élégant boutique hôtel 3 étoiles est niché dans un bâtiment de style « Art Nouveau », niché au cœur du quartier commerçant de Cola di Rienzo. Il bénéficie d'un excellent emplacement à proximité de la station de métro A Lepanto et des principaux monuments de Rome.
A quelque pas du The B Place Boutique Hotel vous pourrez admirer le Vatican et la Basilique Saint-Pierre ou le Castel Sant'Angelo (jadis mausolée impérial, puis forteresse et prison papale).
Une agréable promenade le long du Tibre vous mènera au pittoresque quartier de Trastevere avec ses bars et restaurants. Le cœur médiéval de Rome se trouve de l'autre côté du Tibre. Il suffit de traverser un pont pour vous retrouver immergé dans un dédale de rues et places (Piazza di Spagna et Fontana di Trevi). Quant aux restaurants, pubs, bars, magasins et boutiques d'artisanat d'art, ils ne manquent pas !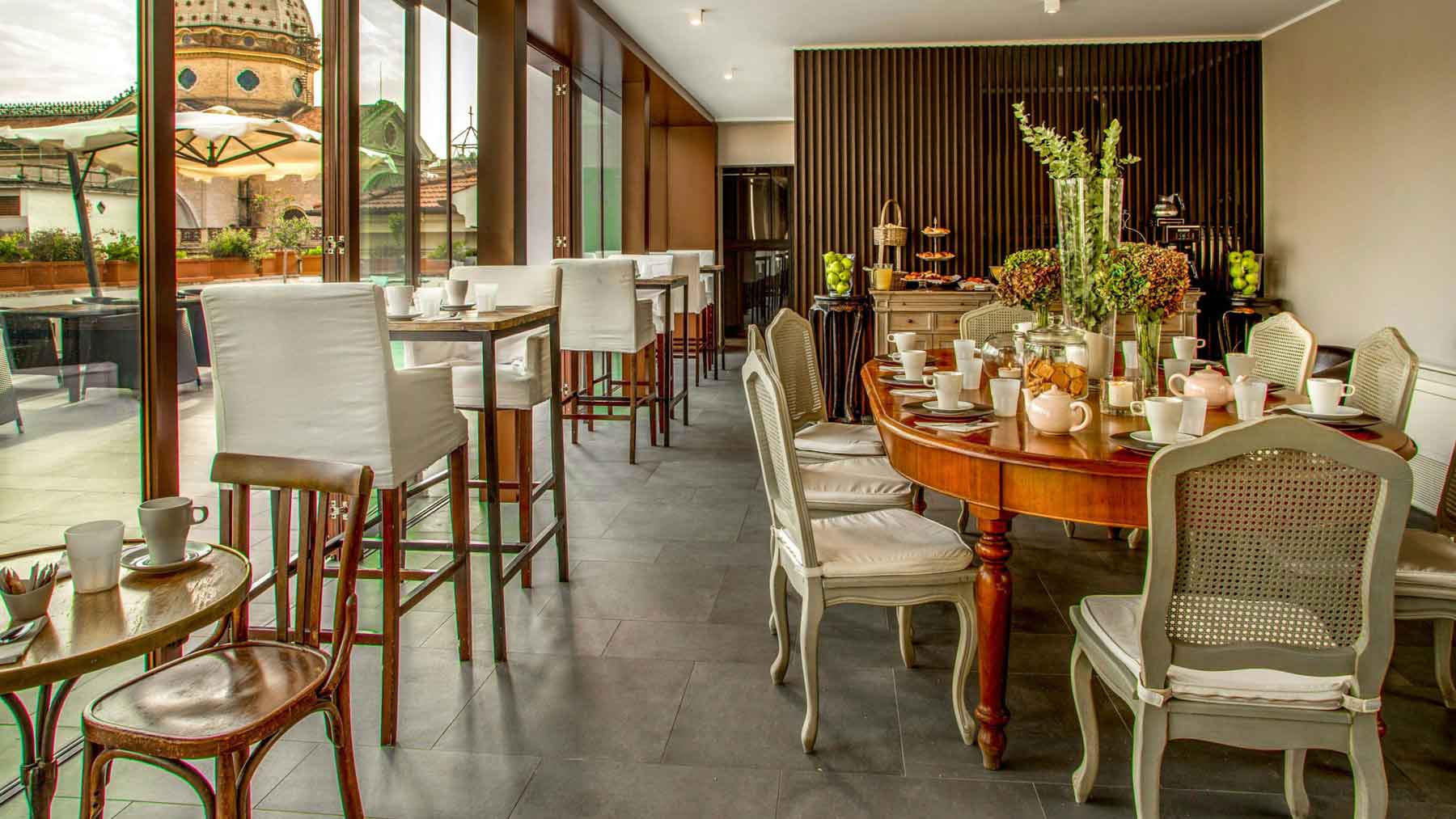 Ambiance de l'hôtel
L'intérieur de l'hôtel est composé d'un mobilier de style Néo-Victorien et Français agrémenté d'œuvres d'art signées par des artistes italiens et européens de renom. Après une longue journée de visite touristique de Rome ou de travail, vous pourrez vous détendre sur le toit-terrasse panoramique, dans le jardin d'hiver, le salon-bar ou en partageant une partie de billard !
« The B Place » dispose d'une salle de réunion avec connexion Wifi et écran TV. Possibilité d'organisation de soirées cocktails pour un maximum de 100 personnes.
Les chambres chaleureuses et accueillantes ont pour thème principal le style provençal. Elles sont toutes différentes, confortables et très bien équipées :
salle de bain privée avec douche,
télévision satellite écran plat,
climatisation,
mini-bar, coffre,
connexion Internet haut débit.
The B Place Hotel bénéficie d'une bonne réputation avec une note de 4/5 sur Tripadvisor (220 avis) et 4/5 sur Google (298 avis).

10.11.2021
Galerie de photos The B Place Hotel
Coordonnées
Adresse : The B Place – Via degli Scipioni, 239 – Rome, Italie (Latium, province de Rome)
Tél. : +39 06 32651036 – Email : info@thebplacehotel.com
Site Internet : https://thebplacehotel.com
Plan de situation The B Place Hotel Roma