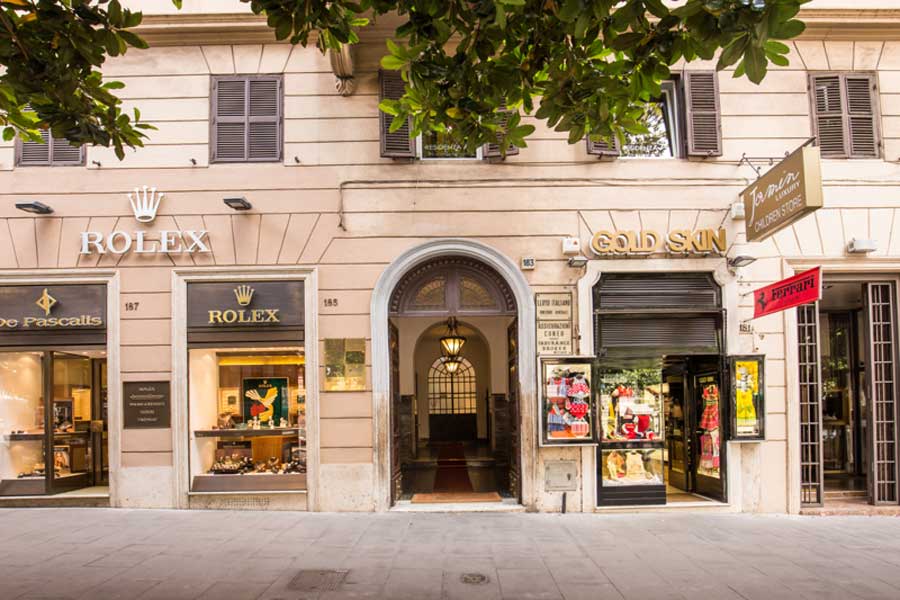 La Residenza A The Boutique Art Hotel est un charmant petit hôtel design situé sur la Via Veneto au cœur de Rome.
Federico Fellini a rendu la Via Veneto célèbre en y tournant son film La « Dolce Vita ». Cette rue est très fréquentée à Rome pour ses nombreuses ambassades, bars et restaurants.
Les stations de métro de la Piazza di Spagna et de la Piazza Barberini sont réellement proches. Elle relient directement la place Saint-Pierre, les musées du Vatican, la basilique de Saint Jean de-Latran ainsi que la gare Termini.
L'hôtel occupe le 1er étage d'un élégant immeuble. Il dispose de 6 chambres. Sa récente rénovation à donné le jour à une élégante décoration de style contemporain.
Que voir à Rome près de l'hôtel ?
L'hôtel Residenza A est idéalement placé pour visiter les principaux monuments et la plupart des sites touristiques de la capitale de l'Italie, en toute liberté et sans contrainte de transport :
Villa Borghèse (poumon vert de Rome), où vous trouverez le musée de la Galleria Borghese
Piazza di Siena
Piazza Barberini, Piazza di Spagna et Fontaine de Trevi
Nombreuses boutiques situées Via del Corso et Via Condotti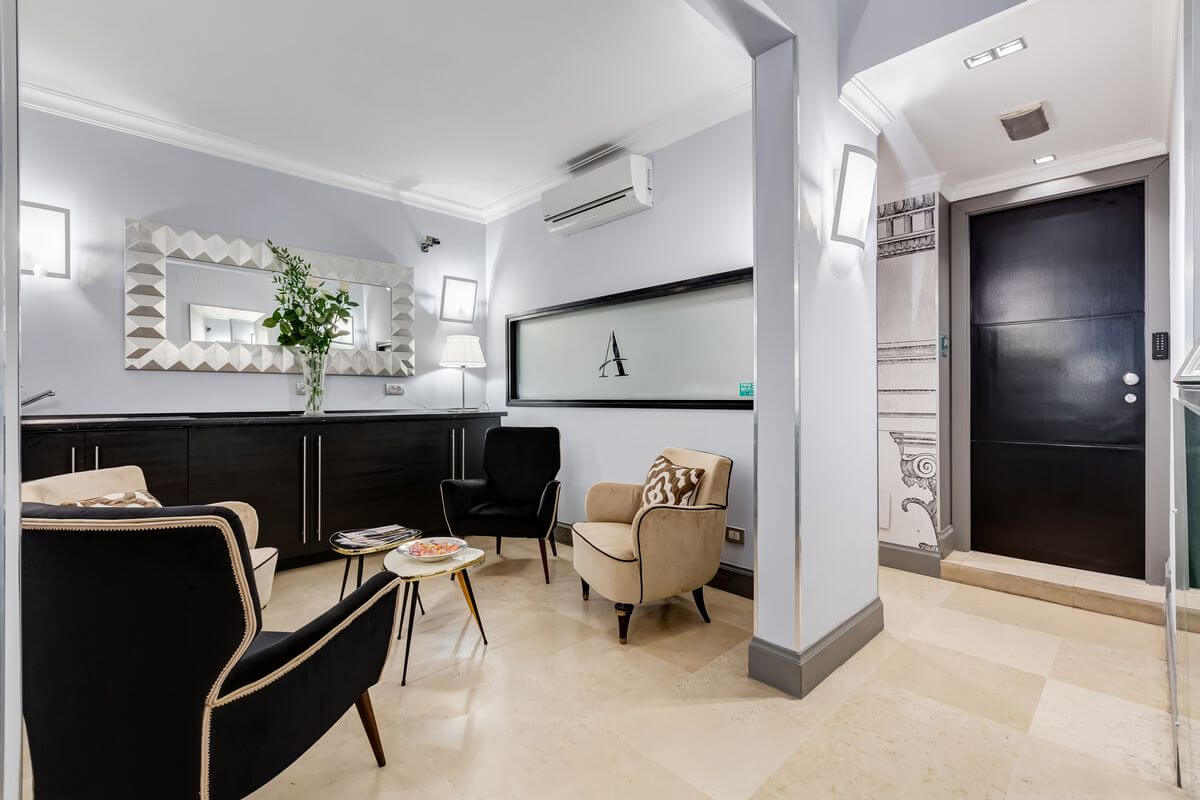 Chaque chambre est équipée de tous les services requis par les voyageurs d'aujourd'hui. Ordinateur Apple et connexion Internet haut-débit par câble ou Wi-Fi, climatisation, salles de bain décorées de mosaïques et de marbre sont les éléments de confort que vous saurez apprécier.
Que vous séjourniez pour affaires ou pour quelques jours de vacances, vous vous sentirez comme à la maison à la Residenza A, The Boutique Art Hotel !
L'hôtel Residenza A bénéficie d'une excellente réputation avec une note de 4,5/5 sur Tripadvisor (223 avis) et 4,3/5 sur Google (41 avis).

30.09.2021
Galerie de photos Hôtel Residenza A
Coordonnées
Adresse : Residenza « A » – Via Vittorio Veneto, 183 – 00187 Rome, Italie (Latium, province de Rome)
Tél. : 06 486700 – Email : info@hotelviaveneto.com
Site Internet : http://www.residenzaa.com/fr/
Plan de situation de la Résidence « A », Rome Italie