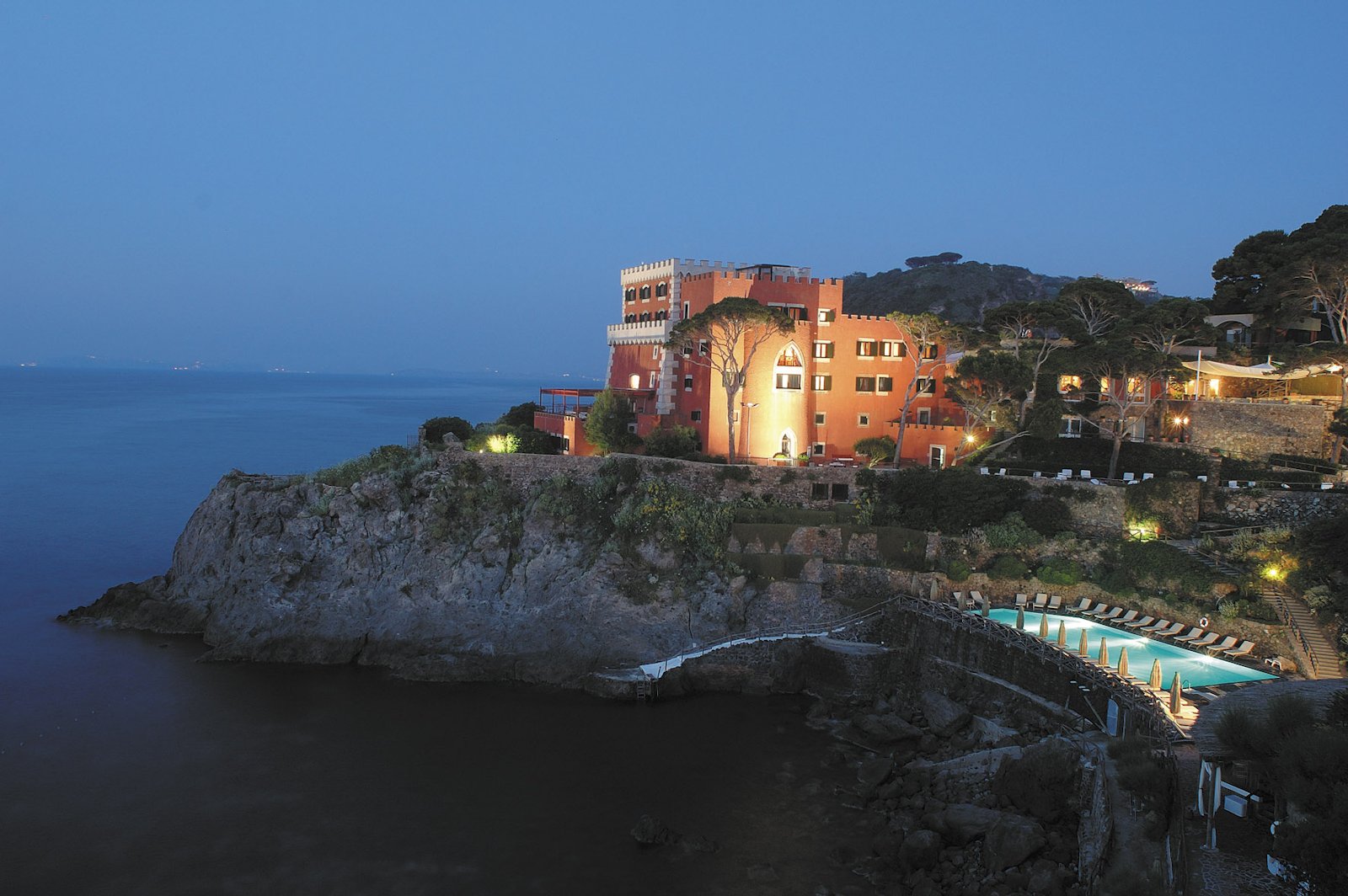 L'hôtel 5 étoiles Mezzatorre est un hôtel de luxe très réputé à Ischia. Il se trouve entre les villes de Lacco Ameno et Forio et donne sur une crique privée avec accès direct à la mer (plage privée de l'hôtel).
Niché dans une belle nature surplombant la mer, le Mezzatorre est membre de « The Leading Small Hotels of the World ». Cette sélection prestigieuse regroupe les hôtels de luxe les plus exclusifs au monde.
Mezzatorre Hotel d'Ischia dispose de 45 chambres et 12 suites, chacune possède son propre style raffiné, toutes ont vue sur la mer ou les jardins du parc.
Cet havre de paix est loin de l'agitation touristique, cependant le village romantique de Forio est rapidement accessible en voiture ou en bus, une navette gratuite permet d'accéder au centre de Lacco Ameno.
Services de l'hôtel
L'espace intérieur de l'hôtel a été soigné dans les moindres détails rendant son atmosphère unique. Le salon est aménagé à l'intérieur de l'ancienne tour restaurée dont le cachet original a été préservé, les vues d'une beauté incomparable qui s'étendent du Mont Epomeo au Vésuve font office de tableaux.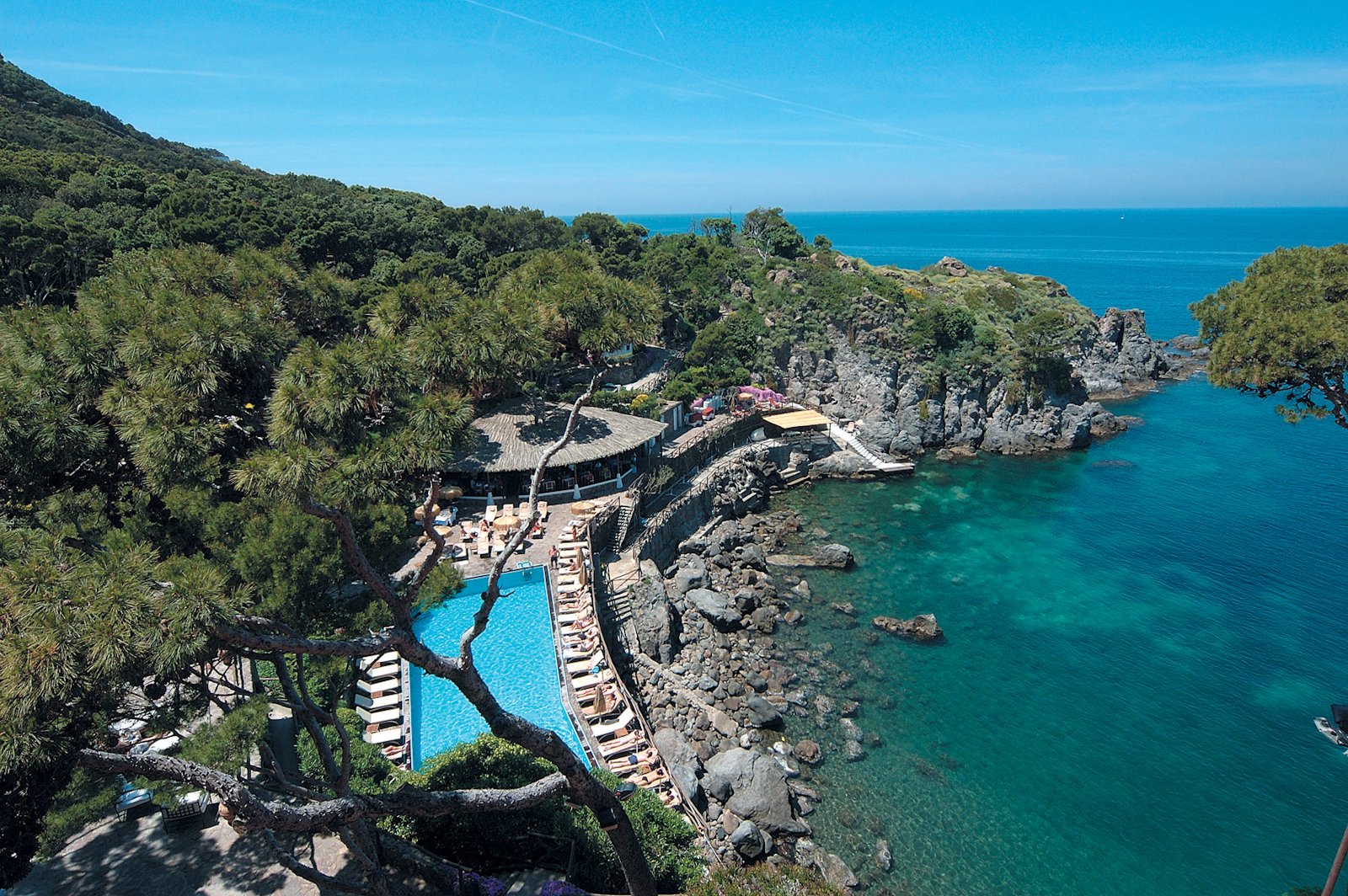 Piscine extérieure à eau de mer chauffée,
Héliport privé,
Court de tennis,
Parcours de jogging,
Deux restaurants et trois bars,
SPA de prestige avec trois piscines intérieures,
Centre esthétique et de bien-être.
Chambres et Suites du Mezzatorre Hotel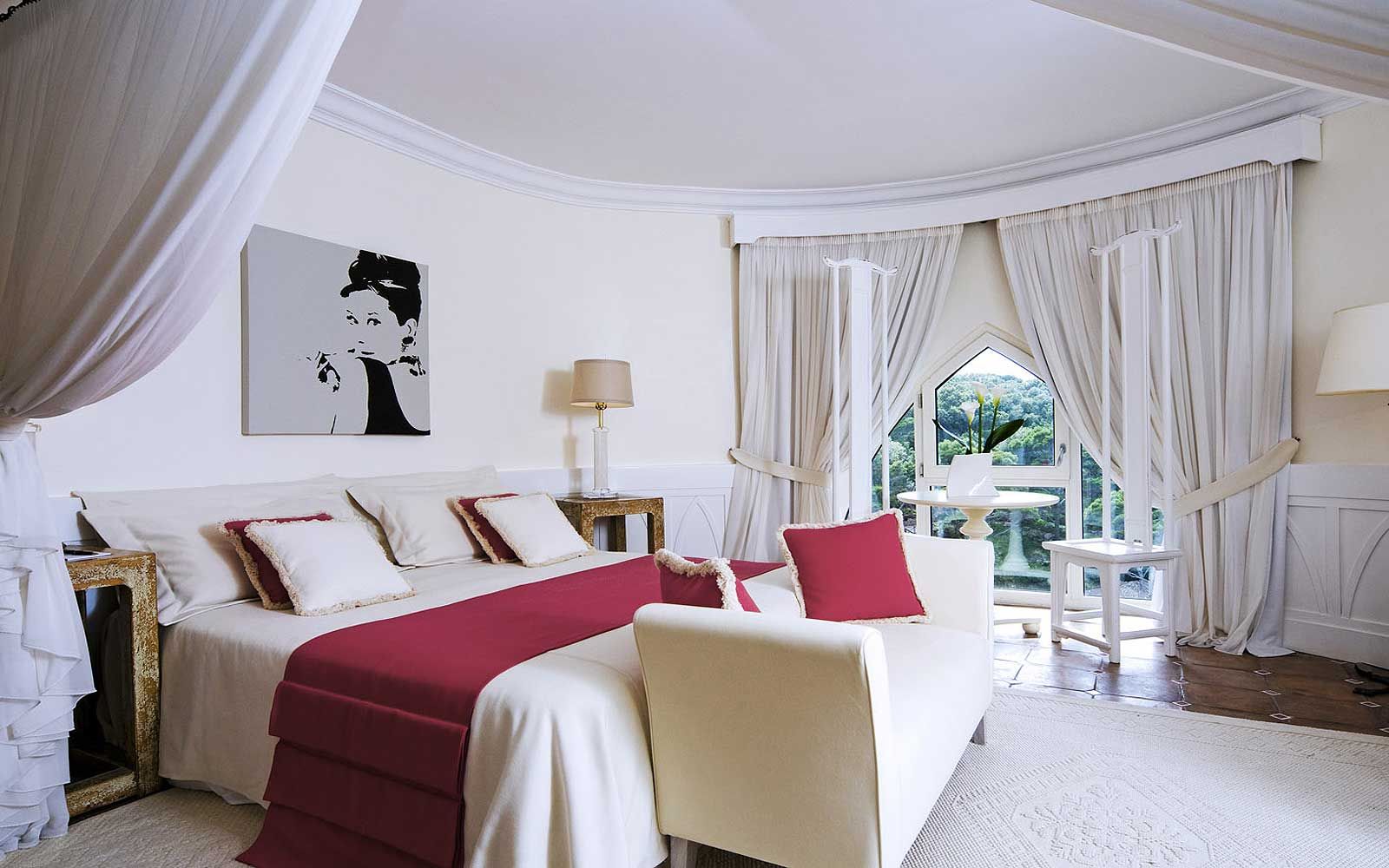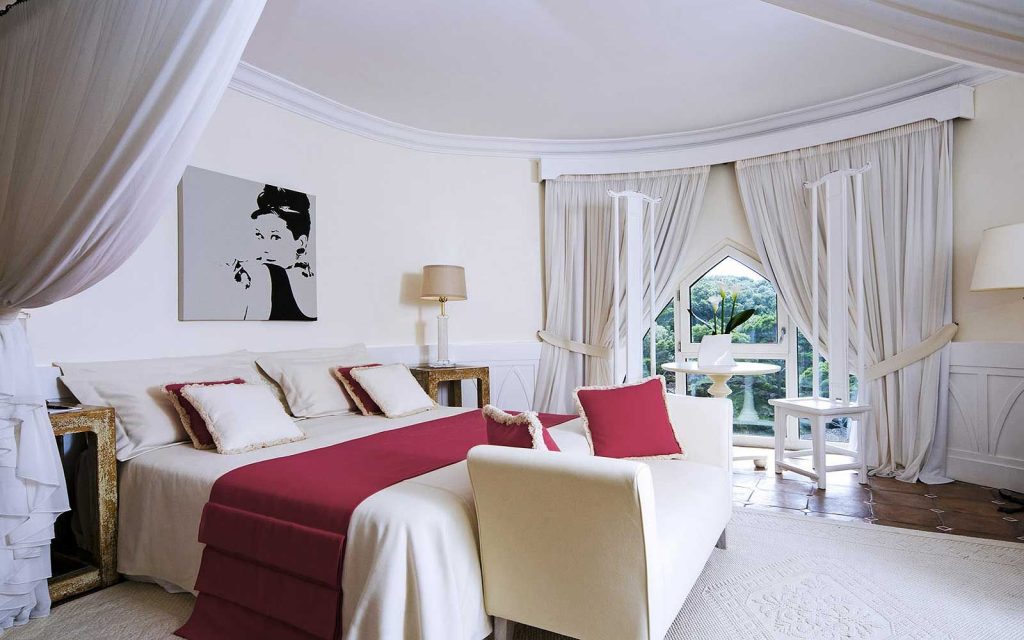 Les chambres et suites sont vastes (20 à 90 m2), elles reflètent toute l'élégance de l'hôtel. La Tour Merlata accueille 7 suites dont 3 avec terrasse donnant sur les eaux bleues d'Ischia, la baie de San Montano et le golfe de Naples. 5 suites, dont 3 en Open Space avec terrasse vue mer et piscine/jacuzzi sont disséminées dans le parc. Elles sont protégées par une végétation luxuriante.
La Suite Deluxe Bungalow familiale (140 m2 de luxe et d'espace), est entourée de pins, elle est parfaite pour les amoureux du grand calme. L'intimité des hôtes du Mezzatorre hôtel y est protégée par un jardin privatif. Elle dispose d'une terrasse avec vue mer. A l'intérieur, le rez-de-chaussée comprend deux chambres doubles avec douche et un spacieux salon. L'étage mansardé est composé de 2 lits simples.
Les restaurants et bars
Le Mezzatorre Hotel & Spa Ischia dispose de deux restaurants, d'un bar près de la piscine et d'un bar sur la terrasse panoramique, ainsi qu'un Lounge Piano-bar.
Le Spa / Centre de remise en forme – Bien-être
Le Spa / Centre de remise en forme avec trois piscines intérieures est entièrement dédié au bien-être du corps et l'âme (jets, boue, douches, massages, sauna…).
Les Grecs et les Romains connaissaient déjà les vertus curatives des thermes d'Ischia. De nos jours, la renommée des eaux thermales d'Ischia est internationale (traitements des rhumatismes, affections respiratoires et dermatologiques…).
Le Mezzatorre Hotel & Thermal Spa bénéficie d'une excellente réputation avec une note de 4,5/5 sur Tripadvisor (502 avis) et 4,6/5 sur Google (222 avis).

03.11.2021
Galerie de photos Mezzatorre Hotel & Spa
Coordonnées
Adresse : Hotel Mezzatorre – Via Mezzatorre, 13 – 80075 Forio d'Ischia, Italie (Campanie, province de Naples)
Tél. : +39 081986111 – Email : info@mezzatorre.it
Site Internet : https://www.mezzatorre.it
Plan de situation Hôtel Mezzatorre Ischia